LEAKING BALCONY REGROUTING & WATERPROOFING
Leaking Balcony Repairs Services in Perth
Drytec  is Perth's finest leaking  balcony repairs – Regrouting and waterproofing expert in Western Australia.
 Australia. Our commitment to helping our customers tackle various home-related maintenance issues has made us develop solutions for leaking balcony repairs. We know how to fix your balcony leakages according to Australian standards and guarantee an effective and safe solution for you. Over the years, we have built a loyal customer base because here at Drytec; we are strict about our dedication to delivering the highest levels of customer service
BEFORE LEAKING BALCONY REGROUTING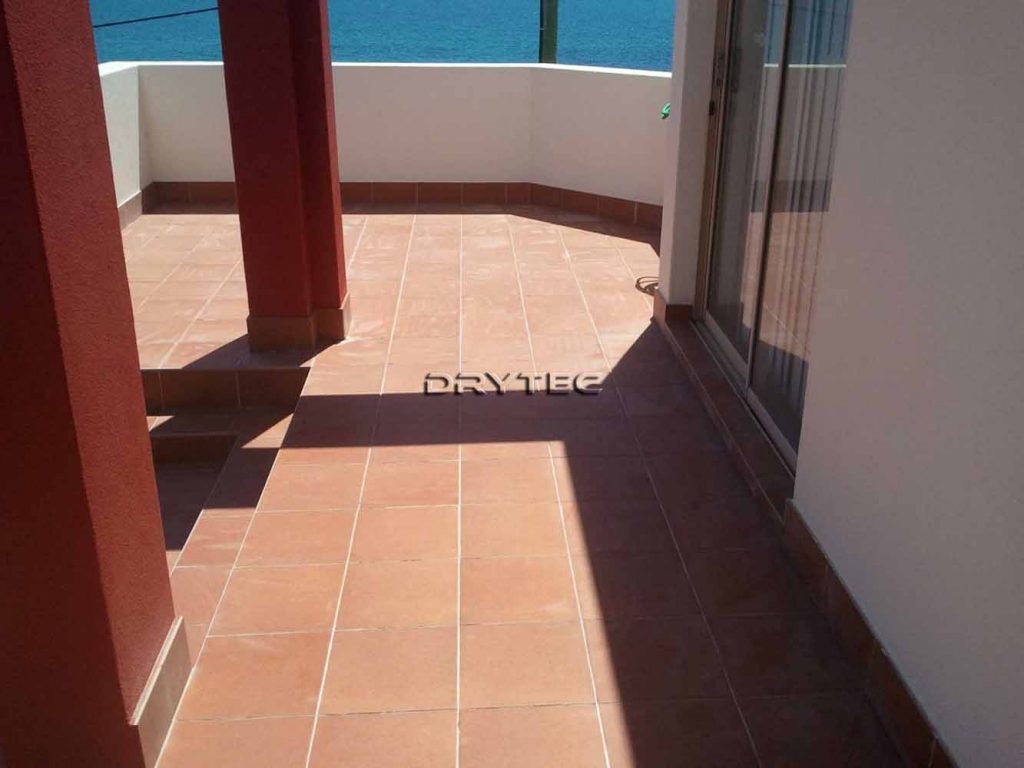 AFTER LEAKING BALCONY REGROUTING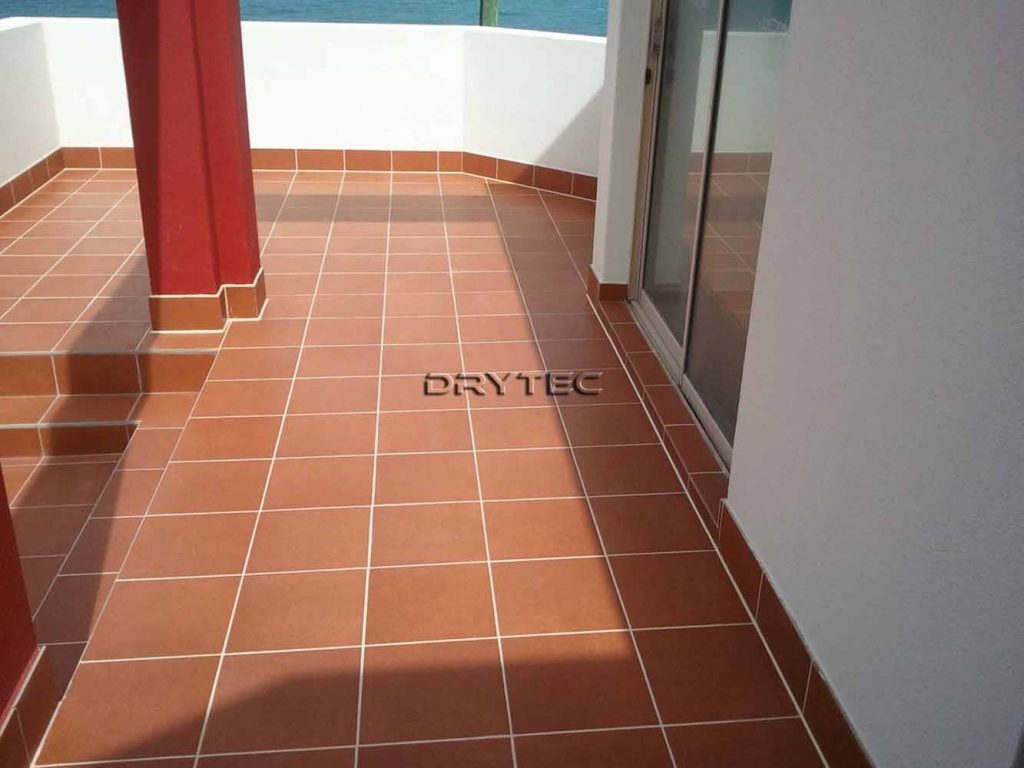 WHY CONSIDER LEAKING BALCONY REPAIRS
Although a leaking balcony is a nuisance, it can lead to dangerous incidents when left unaddressed. At first, leaks can lead to the formation of moulds or decays on the walls, especially the exterior.
It can also lead to discoloured ceilings and walls as well as damage your electrical system causing emissions of harmful charges and power outage. Over time the balcony might collapse, leaving you and your family at the risk of various health issues and high financial expenses. Here are some warning signs of balcony leaks you should look out for include:
Improperly sealed tile area
Blocked balcony drainage or plumbing failure in the area
Visible leak on the underside of the balcony
Putrefied tile grouting or water leaks through a join in the waterproofing membrane
Water runs back across floor joists under the deck from the external edge
BALCONY REGROUTING PROCESS
Regrouting is suitable not only for showers but balconies/patios, hearths/fireplaces, bathrooms, floors, and kitchens.
FIX LEAKING BALCONY WITHOUT REMOVING TILES
As soon as you notice signs of it, you should call a professional immediately to deal with your leaking balcony repairs need. Avoid attempting to handle it on your own.
Leaky balconies are complicated scenarios that shouldn't be taken lightly. It involves many technical processes, and every situation is so different that the tools and products used must be carefully selected.
Our very first step in fixing your balcony leaks is a thorough inspection to determine the cause of the problem, impact, and the right tools for the job.
To deliver the best work, we must have a clean work space, free of impurities. Therefore, we will pressure clean tiles and remove all defective grout.
Next, we will select the best membrane that can endure the structural movement of your balcony. We will also use an additional sealant if necessary and ensure that your balcony has good drainage to prevent stagnating water.
FIX LEAKING BALCONY PROCESS
Tile regrouting is suitable not only for showers but balconies/patios, hearths/fireplaces, bathrooms, floors, and kitchens.
Get in touch with Drytec Stone Restoration today and receive your obligation free quote on leaking shower & leaking balcony repair service.